Peter Roberts: a middle-aged private detective who swore he would continue to solve Flynn's bizarre death that disturbed and scarred itself into his memory. The case was framed by Flynn's father as a suicide, but there was evidence that the case was a homicide. However, Peter did not know that his estranged father was the Chief of the Rivenbrook Police Department, and being a young policeman himself 20 years ago in 1998, he was unfortunately naïve to his malicious scheme.
(Figure 1.)
Peter's father, Michael, was David's (Flynn's father) brother, making Flynn and Peter cousins, which is only discovered later on. The two had a poor relationship in their day, to say the least, and David's occupation was dwindling. He was losing money, and could hardly afford for his new family, and so Michael would not allow him to see Flynn and his brother out of spite. This lead to David's eventual downfall, becoming desperate and obsessed with his youngest son. The idea of; "if I can't have you, no one can."

(Figure 2. Humphrey Bogart as Sam Spade in the Noir film 'The Maltese Falcon' [1941])
Michael did not want to be associated with a murderer for a brother and his dead nephew, but knew his son Peter was part of the police force – everyone knew what happened but him. At the scene, Peter was fooled as he was told a crew needed to get more equipment, but they were actually going to David's cabin in the woods where he went to die as their suspicions were raised. Michael tried to save his own hind, and did not want Peter involved. Therefore, Peter was kicked from the investigation after he was gathering evidence of the homicide, the case having quickly and aloofly been ruled as a suicide. Peter spent the next 20 years solving investigations, but Flynn's case stuck with him. He becomes severely depressed and an alcoholic after the death of his only child, Samuel (a reference to fictional detective Sam Spade from 'The Maltese Falcon' 1941), who was killed by the police force in a freak accident as 'collateral damage'. His wife, Dahlia (a reference to the murder case of the Black Dahlia) could not handle the loss of her son and lost herself, committing suicide in the bathtub in their apartment. This happened during the 20 years leading up from 1998 to approximately 2018, where the game would have taken place (the event occurred several years earlier).
This information will be relevant for Peter's design choices and why he is the way he is, having been through so much experience in his time as a policeman and detective. His 45 year old design is inspired by the classic hard-boiled noir detective. The variation of his younger self as a former police officer is inspired by an English Constable with multiple inspirations from different cities/counties uniform versions including London Metropolitan Police and tactical clothing.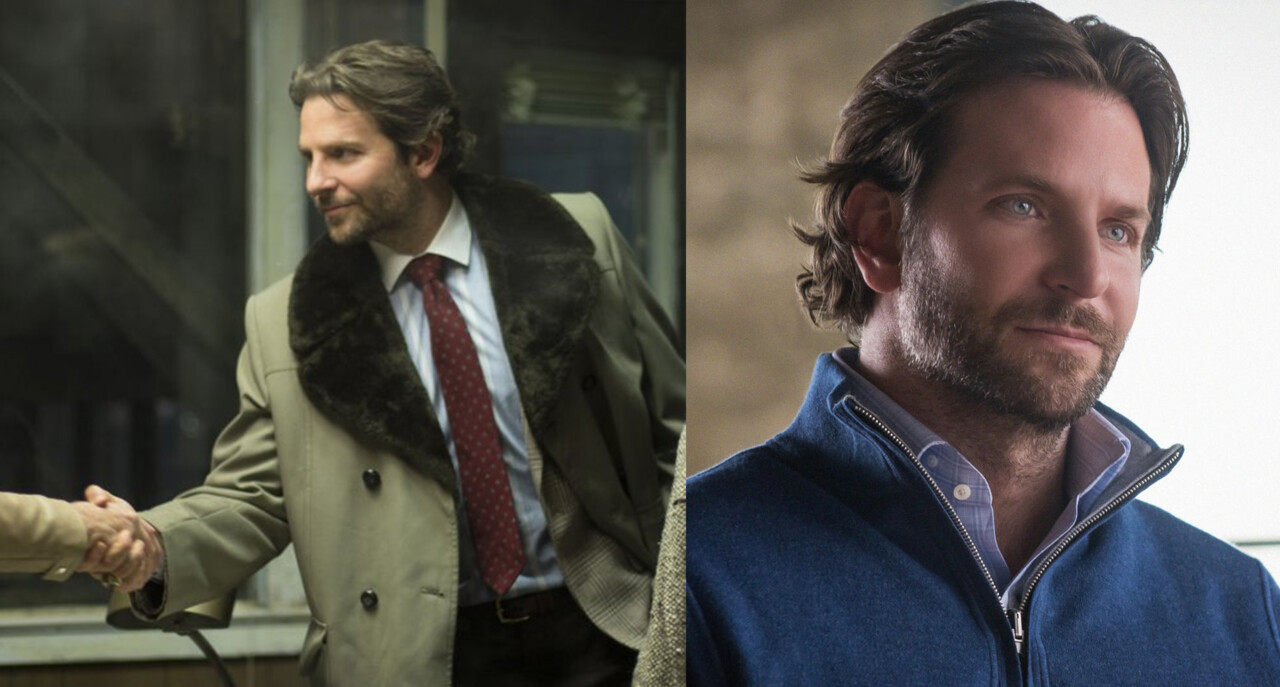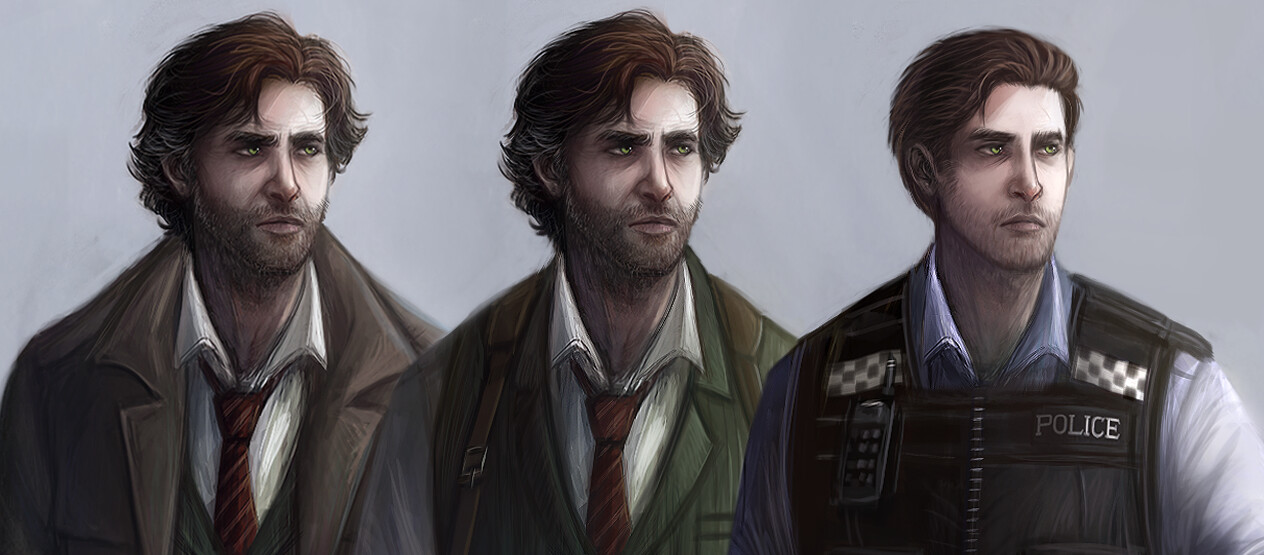 (Figure 3. Using Bradley Cooper's face as inspiration. Screenshots taken from 'Limitless' [2011] and Joy [2016])
I had struggled a lot with Peter's face design wise at the beginning, as I needed a photographic reference much like what I had done for Flynn. At the time, my friends and I joked about Peter being that one circulating meme of Ben Affleck smoking a cigarette and looking absolutely drained and depressed with life. I was also watching more films around this time, where I had found James McAvoy in 'Filth' (2013) and 'It: Chapter 2' (2019). It still wasn't quite what I was aiming for, the 'right' face - only having had the reference of my sketch page for the detective. I decided I was going to blend features initially, but I managed to soon find Bradley Cooper as a face model (as seen in Figure 3). I thought this suited Peter's physique, air of professionalism and appearance best, even for his younger version. I wanted some features similar to Flynn's, so not too indifferent as the two are cousins, but I wanted him to also look very different at the same time when comparing the two. I made Peter look older, more tired, and dishevelled – Cooper is exactly the same age (around 45), yet he still looks rather young by comparison! I also painted Peter's physique as more portly because he smokes and drinks (hence the whiskey and cigarette). I felt my practice painting him as inspiration was an improvement since Flynn's model sheet and my rendering skill in clothing had also improved.
Assets/Callouts:
I researched holsters and harnesses and exactly how they would work on the body so I could understand how they would fit, which is relevant to the callouts of the guns. As a police officer, standard issue would have been a Glock 17 9x19mm Parabellum rounds - the original model. As a Detective, I considered a Taurus, Smith & Wesson, Colt, Magnum and Webley, but after further research I felt Peter would have a 3-inch Charter Arms Bulldog .44 Calibre Special. It's a small, lightweight revolver that conceals easily, but the .44 calibre means that it packs a punch and has quite a bit of kickback/recoil. The only real downside is the capacity - it's a 5-shot before Peter has to reload, but that's fine since it's more suitable for self defence and has very good stopping force with its big bore, though less than a Magnum gun. It's also for shooting more close and dirty, but it can still shoot quite a distance if aim is good enough despite not being a gun specifically designed for that. It is a solid performance gun that was popular in the 80s especially as back up guns for police officers, but the revolvers are still in production today. They were a fairly cheap gun at the time too, and today it goes for around 300-400 US dollars.
They are made often with stainless steel and rubber grips, but Peter would go for the classic style with blued steel with wood as painted above. The wood on the revolver handle means it might be less comfortable than a rubber grip with the recoil, unless he shaves it down or rounds off the edges of the grip near the barrel. However, the wood is also decent with handling because it slides smoother against clothing and the leather holster than the rubber version does. The wood still has hatching for some grip too but it isn't over the top. I also did research into how warrant cards and wallets are designed in the UK police force. I tried to contact the Norwich Police Department but got no response – however, I managed to dig into the internet a while and found references of fake vs real warrant cards and a photo from a police officer's last day collecting his warrant card, so this matched up. I took some creative liberty for the fictional town of Rivenbrook and was also inspired by the Norfolk Constabulary emblem for the metallic emblem – the braille also reads 'police', which is also on the warrant cards. I also weathered the wallet to show how grimy and used up it's been since Peter got it over 20 years ago (having changed to private investigator status, but with the same wallet) – if only it could talk, the stories it would tell… 
---
The next blog will focus on Flynn and David (his father)'s ghost forms and their design choices! 
- Thank you for reading!